200 Local London residents secure jobs through JETS scheme
The Local London Work and Health Programme Job Entry: Targeted Support (JETS) scheme has has helped its 200th client into work.
Since the start of JETS, in October 2020, the scheme has received huge numbers of referrals, evidence of the damaging impact that COVID-19 has had on East London.
Over 3,200 residents from across the eight Local London boroughs and Bromley have joined the scheme, which provides up to 6 months of support from employment advisers to help them to get back into work.
Within four months of operating, the scheme has already helped hundreds of people back into work, changing the lives of many people and families. Like Ian Baker*, licenced forklift driver, from Enfield, who was one of the people the scheme has helped back to work.
It made my kids' Christmas and mine!
When Ian was referred to the JETS scheme he was doubtful that it would help, but as a self-confessed "natural provider" he was prepared to try anything to get a job and look after his family.
Ian says "I couldn't believe it when I got the phone call to say I start work on Monday…When I was first introduced to the scheme I didn't think it would work because you get told about these courses and most of the time it's against threat of sanctions…I was in dire need. I was on Universal Credit and it wasn't enough for me to live on or provide for my family. I'm a natural provider, I wanted to work! So, I thought 'okay' let's give it a shot.
"I spoke to the first adviser, Farzana, and answered her questions. She sounded nice and pleasant and said she would help. Then later that day I got a call from Rob, a second adviser, and the next day, you won't believe it, he calls and he tells me he's got me a job!"
But this job wasn't to be. Ian and Rob, his adviser, discussed a potential labourer role, but this didn't make use of Ian's experience and skills as a licenced forklift driver. So, Rob decided against putting him forward for it, and Ian thought that he would hear nothing more.
Ian continues "Then the next thing I know, he calls again and he said 'if you're ready, you can start as a forklift driver here on Monday.' And when he told me that – and I'm a strong person – I was nearly in tears because I knew he'd saved my kids' Christmas and mine….
"Just before he called me, I had been told another job had gone. And it was the fifth call like that, that morning and I'd been applying, and applying, and applying. And I could not find a anything. So I owe JETS everything, they're great, they're fantastic! …It's so effective, they found me a job in about a day! It's better than the agencies. And I was signed up to like 25 agencies, and I was calling them all several times a day to see if they had a job and nothing. I owe JETS and I mean it from the bottom of my heart."
---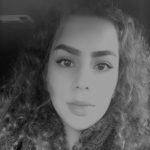 Farzana Muradi, JETS Adviser, said "Helping hundreds of people like Ian get back into employment is really rewarding for me. Knowing that I made a difference to his and many other people's lives is an amazing feeling!"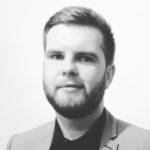 Rob Smith, JETS Regional Account Manager, who found Ian his job, added "Knowing that Ian had been out of work for a longer period of time than he would have liked, I was really pleased to be able to help him so quickly. It's such a great feeling! It's really great being part of the JETS programme and helping many people like Ian get their careers and lives back on track following a troublesome and trying year."
---
JETS offers rapid help people find a job in a range of sectors, trades and professions from beauty technicians to labourers, to office assistants to branch managers, and everything in between. The scheme also supports people to learn new skills, build their CV, and engage with local employers.
The programme is funded by the Department for Work and Pensions and delivered on behalf of Local London by Maximus UK, our Work and Health Programme provider. Maximus UK are working with hundreds of employers in our boroughs to give them access to skilled local candidates.
In line with Government guidance and restrictions in place across London, the service is largely delivered remotely via online video, phone and email.
For more information on the JETS, visit the programme website.
*Name has been changed.