Employers engage in Local Skills Improvement Plan
As part of our work to develop the Local London sub-region's Local Skills Improvement Plan (LSIP), we hosted a workshop with local employers, education providers, local councils and other stakeholders in Stratford.
During the discussions we heard about the issues businesses have navigating the skills landscape and how more flexible learning options might encourage people into training who currently feel excluded.
Sarah Murray, Director of Local London, who opened the discussions said "I was delighted by the openness of the discussions and the willingness from businesses and training providers to come together to look at how we can address some of the current and future skills gaps in our sub-region. This is one of those issues where looking at skills from an individual borough or single-London perspective would not be the right scale. Identifying and resolving these issues is a journey but with this high level of engagement we are set on a great path."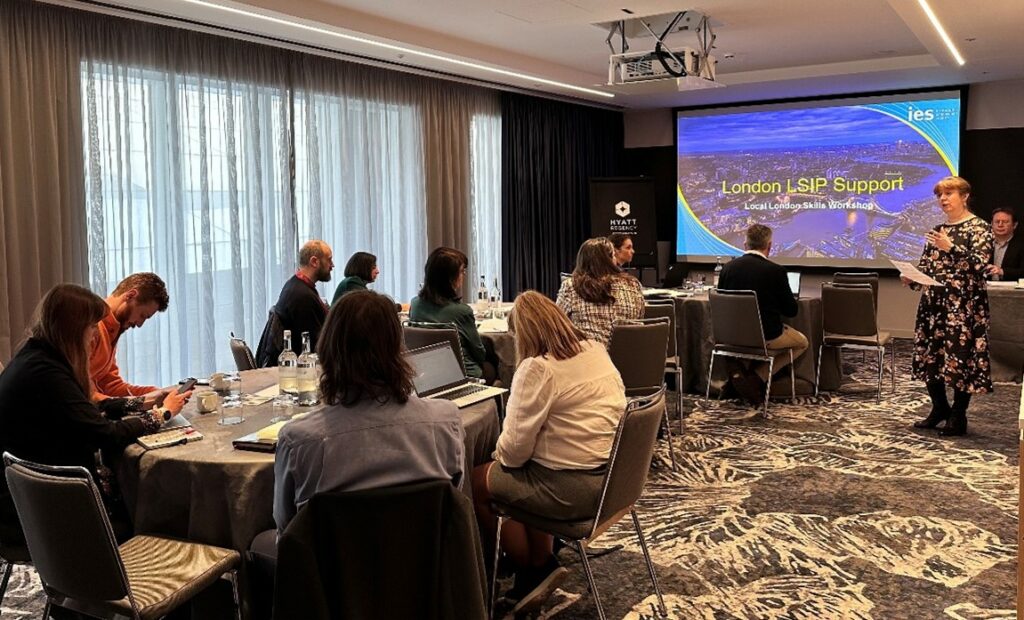 Engaging directly with employers and training providers is providing vital insight, complemented by the findings from our online survey to inform and develop our local LSIP.
The LSIP will help us to identify current and future skills needs in the Local London sub-region, make learning more accessible, close the gaps to enable more people to have the right skills to build successful long-term careers and to help businesses fill vacancies.
We will shortly be publishing our draft findings and recommendations as part of a wider consultation being undertaken by Business LDN who are responsible for developing the pan-London Local Skills Improvement Plan.
The consultation led by Business LDN is due to go out in April 2023. Watch this space for updates.
To contact us about our LSIP work and being involved in its ongoing development please email: hello.locallondon@redbridge.gov.uk
Find out more about our LSIP work: www.local.london/lsip