Ensuring all students in our boroughs know their career options
Our Careers Hub team work hard to ensure that students across our boroughs get the best careers advice and experience possible and make informed and inspired choices post-16.
Integral to this is Local London Careers Hub East's wide-reaching strategy to engage and support young people with learning difficulties and disabilities (LDD). This includes providing training to careers leaders to empower them to promote LDD options, creating careers information posters for schools and colleges, engaging with employers to entice them to offer more opportunities to young people with LDD through Local London's Ability NOT Disability workshops.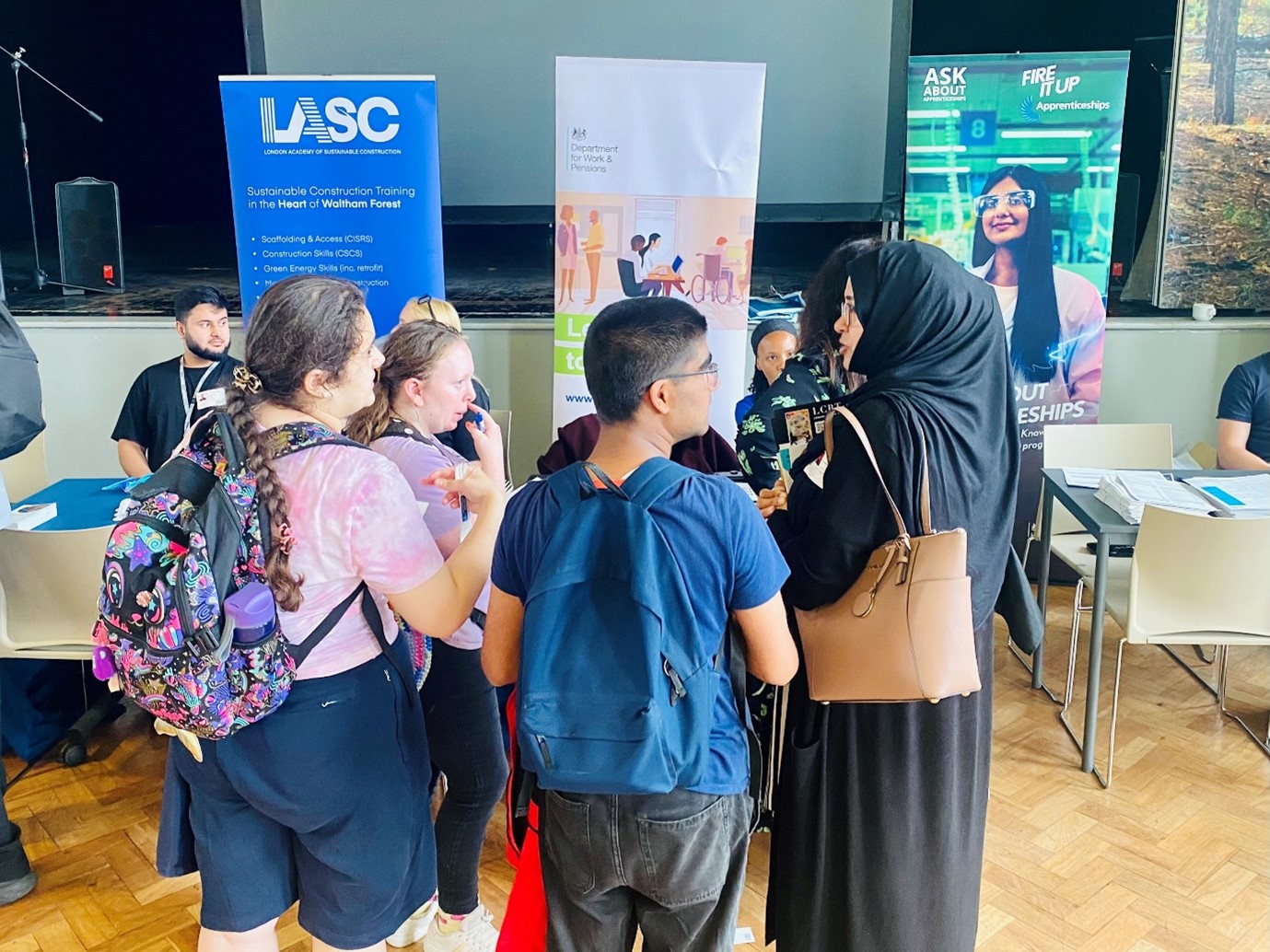 Dedicated careers fairs open eyes of students with LDD and teachers
Responding to the needs of students with LDD, the team recently organised two dedicated careers fairs for students at specialist and mainstream schools, held south of the river at the Bromley Campus of London South East College Trust and at Waltham Forest College north of the river.
Both events were a resounding success. Feedback from teachers, students, employers and training providers was very positive. One teacher commented "I was not aware there were so many pathways accessible for students with learning difficulties or disabilities and to find them all together in one room was excellent." David, a Year 13 student, said he really liked the skills tree and that the employers said they can help young people who are autistic.
At the events, students were able to:
Meet prospective employers.
Learn about post-16 options.
Find out about skills and training opportunities.
Discover how to make the most of apprenticeships and work experiences.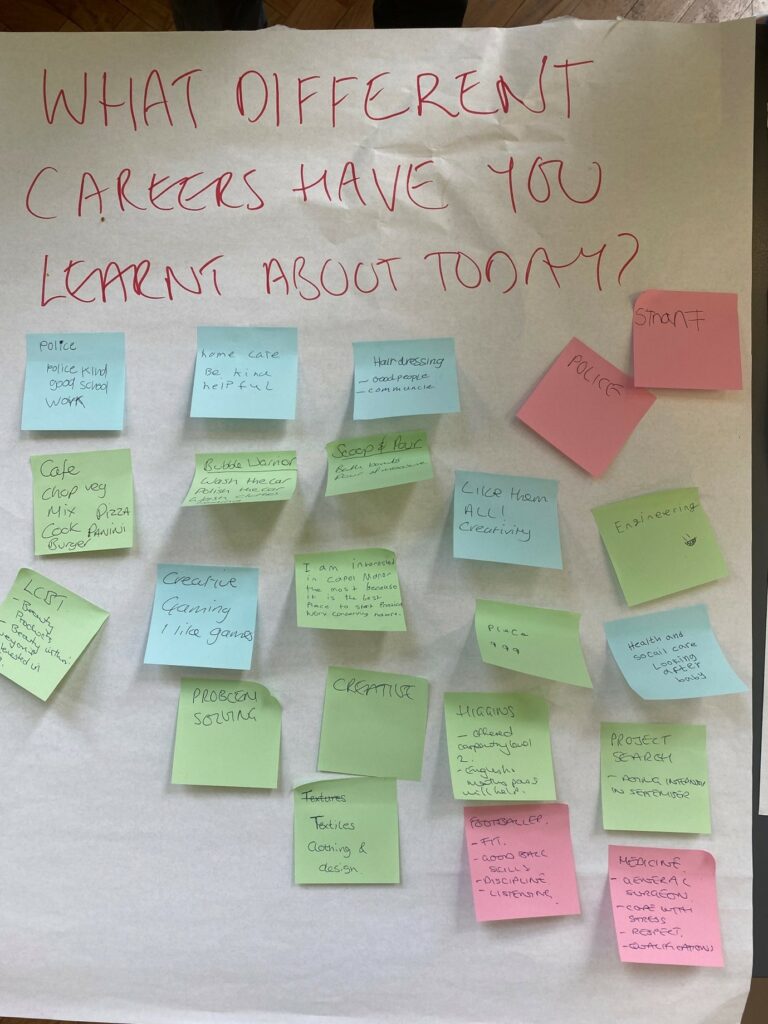 The events brought together over 450 students, from 24 special schools across all nine of our boroughs, in addition to mainstream schools in Waltham Forest.
Employers, training providers, and colleges were keen to meet the students and tell them about roles that they could undertake and enjoy. Overcoming any nervousness on the day, the students impressed the organisations which included Transport for London, Metropolitan Police, London Borough of Bexley, Framestore, Ambitious about Autism, Shooters Hill College, KPMG, Higgins Partnership, Project Choice, Mencap, and Scope.
One of our Enterprise Advisers from Mott McDonald ran workshops throughout the afternoon at Waltham Forest College to raise the aspirations of students with special educational needs who attend mainstream schools.
Sarah Murray, Director of Local London said "Across Local London, through our programmes, we are working to help young people and adults get into work. Recognising that many people have different needs we are holding events to highlight opportunities and support available so that doors open."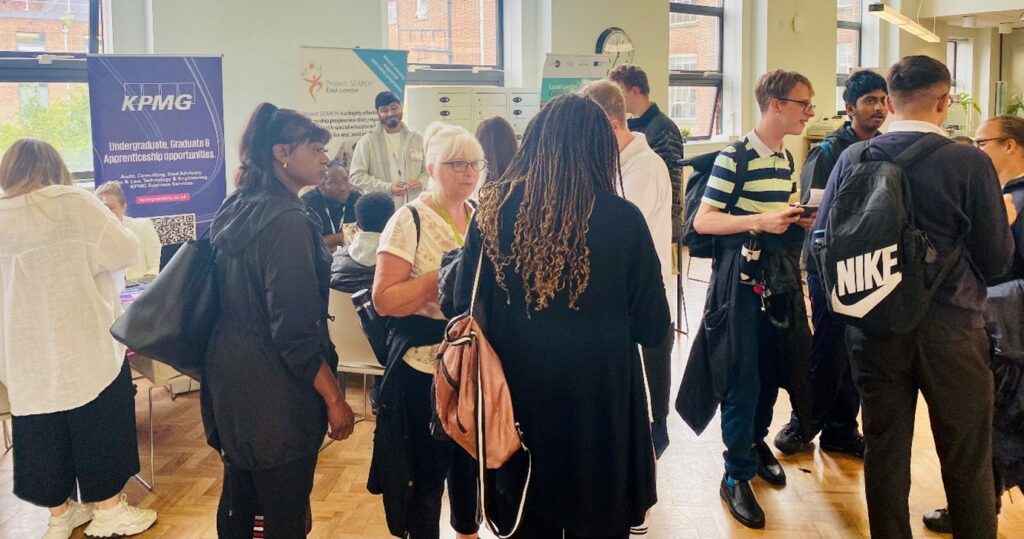 Our thanks to everyone who participated and helped support these events. We look forward to organising more!
If you would like to be involved in our next LDD careers fair, please contact smita.solanki@redbridge.gov.uk / caroline.lee@redbridge.gov.uk
The team are always keen to hear from businesses wanting to work with schools in our boroughs to share their careers stories and inspire our young people to explore all their options.
⇒ Find out the latest news and more about the work of our Careers Hub East team.
⇒ Find out more about our Ability Not Disability training for employers and frontline staff, part of the Mayor of London's No Wrong Door initiative.