Good riddance 2020. Now let's begin the recovery!
I was not sorry to see the back of 2020. Now let's begin the recovery.
At the beginning of any new year its customary to consider year and set a new direction.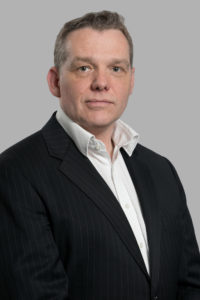 For all of us, 2020 was a turbulent year. As local authorities, the pandemic tested our resilience, our resources and our capacity.
Our focus shifted dramatically to support our residents, schools and businesses on a day-by-day basis – adapting, reacting and coping as best we could to the challenges thrown up by the virus.
And those challenges keep coming. As 2021 arrived we found ourselves in another national lockdown with some of the highest rates of infection in the country being seen across the family of local authorities in Local London. The pressure on our health service increased exponentially as winter arrived made worse by the new variant of Covid-19. All this means we are far from the end. But we look with hope offered by the three approved vaccines and that some degree of normality will return as the year progresses.
The key word for 2021 is recovery. The national debt has surged because of the response to the pandemic and this impact has been felt across Local London. As place leaders, councils will work individually and in partnership with each other to recover and renew. For Local London, the goal is clear; we need to fight for every penny to get our local economies back on their feet and prospering again.
Here's our 5 priorities for 2021:
1. Secure an allocation from the Levelling Up Fund
The Government's announcement of a new Levelling Up Fund in the last Spending Review is very welcome. Projects need to be completed by the end of the current Parliament so we are working collectively to identify schemes that meet that criteria.
2. Win back our lost European Money via the UKSPF
Our exit from Europe means we have lost a crucial funding source. The Government's promise to replace all European monies with the UK Shared Prosperity Fund means we have an opportunity to make a compelling case for the £1 billion we would have got. Details will be published in the spring and we will be lobbying hard for our share.
3. Keep fighting for devolved funding to run local initiatives
Local London delivers various programmes to our communities worth more than £60 million. You cannot grow local economies without people to work in them, and programmes like the Work and Health programme and JETS are focussed on that. Our LEAN East programme helps our young people find ways into chosen careers whilst our digital programme will help businesses capitalise on current and emerging technology to prosper when it launches this year. These programmes are either devolved or have been won through bidding. We'll look to grow our portfolio in 2021.
4. Use our growth corridors as a springboard
One positive development last year was the launch of The Thames Estuary growth corridor and its Green Blue plan, a blueprint that will begin to realise the enormous potential of The Thames Estuary by supporting, promoting and enabling a massive range of infrastructure, technological and cultural projects.
Everything from improved transport hubs, river crossings, roads, rail, ports and airports to super-fast digital infrastructure, innovative business parks and world-class theme parks. All backed up with strategies around skills, employment and housing so people can genuinely access the new opportunities which emerge, and with emphasis on environmental improvement and 'good green growth' wherever possible.
The Local London region is part of this exciting project and in the early part of 2021 we will be fighting hard to become a Freeport, which will catalyse jobs, create new opportunities, new infrastructure and breathe new life into East London.
Similarly, we will need to keep supporting The Innovation Corridor in its efforts to lobby for improvements to infrastructure in our region, and in surrounding counties. The work in the Upper Lea Valley in 2021 will be about developing a shared economic strategy that delivers jobs, investment, modern innovative business as well as celebrate a beautiful part of London and beyond.
5. Partnerships, partnerships, partnerships
If the pandemic taught us anything it was the value of partnership. Across all sectors, people came together and did extraordinary things to help. The pandemic has forced us to find answers to new problems and in responding to that challenge, new partnerships have been formed. In addition, people innovated, made positive changes, set up new ways of working, moved things online, and acted creatively. That's something we'll need to build on in 2021.
Wishing you all a happy and healthy new year.
Cllr Darren Rodwell, the Chairman of Local London and Leader of London Borough of Barking and Dagenham