Online events prove pandemic can't stop great careers advice in East London.
LEAN (London Enterprise Adviser Network) East has innovated to offer its high-quality careers programme remotely to 164 secondary schools, colleges and pupil referral units across the eight Local London boroughs and Bromley.
Despite the challenges of lockdown and school closures, over 4,500 students in East London took part in a virtual 'careers carousel' featuring speakers from private and public-sector organisations including TfL, Multiverse, Indeed, NHS, CGI, Morgan Sindall, Framestore, NatWest, Investment 20/20, Met Police, Axis, the Money and Pensions Service, and many more.
15 schools across the eight Local London boroughs and Bromley signed up for the live online virtual events created and delivered by an exciting and diverse list of volunteers from businesses (LEAN East Enterprise Advisers) and guest speakers.
In total, 10 Enterprise Advisers and eight guest speakers from a range of sectors including banking, marketing, programme management, creative, tech, health care, and policing, dedicated their time to put together 52 virtual career sessions for students.
As well as hearing about careers to broaden their awareness of options and igniting imaginations around future roles, students learned how to apply for opportunities. Some events were so successful that students were offered mentoring opportunities with the featured businesses.
Cllr Darren Rodwell, Chairman of Local London, said: "I am extremely proud of what the LEAN East team has achieved to support careers leaders in schools and ensure careers education continues despite the difficulties of lockdown and school closures. With this blueprint for success young people will continue to be inspired to see the breadth of opportunities that exist, through virtual and real life events, mirroring the hybrid future of work."
Enterprise Advisers and school careers leaders were positive about the online events:
Brent Leyshon, Senior Project Manager at TfL and LEAN East Enterprise Adviser, said: "Great to see so many schools and students engage with the events,, it is critical that we still give them exposure to career options that are out there, in spite of the challenges over the past year –  we also had some fun in the process with the TfL mini quiz!"
Danielle Ferguson, Partnerships Marketing Manager at the Money and Pensions Service and LEAN East Enterprise Adviser, commented: "This was the first opportunity that I, as an Enterprise Adviser, felt I could help schools at scale. The LEAN Careers Carousel was an innovative and accessible way to give a variety of schools a vast range of careers education across different industries, topics and disciplines for all year groups. I'm really pleased I was able to give an insight into the marketing industry and hope it will inspire young people, if only a few, to consider marketing as a career."
The LEAN East team, comprising of staff from Local London and ELBA, provided learning, support and tools to help Enterprise Advisers and guest speakers deliver meaningful sessions. The team provided pre-event training, determining CPD requirements, scheduling and advertising sessions to schools, managing bookings, creating speaker resources and ensuring content met standards; as well as on-the-day management and technical support (Zoom and MS Teams); and post-event evaluation and shared learning.
In addition to this template for creating meaningful careers events, recorded sessions are now available as resources for careers leaders. Future virtual events are planned with schools that did not take part in the first careers carousel.
If you are interested in finding out more about online careers carousel resources or as an employer wishing to support schools and colleges at future events, please contact: Lean.East@redbridge.gov.uk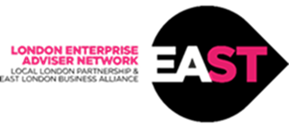 ---
LEAN East matches business volunteer Enterprise Advisers with schools and colleges, and supports careers leaders to provide employment and career-focused advice to young people. The network is jointly funded by the CEC (Careers and Enterprise Company) and the Mayor of London.
Find out more about the LEAN East network.
Local London is a sub-regional partnership of eight boroughs: Barking and Dagenham, Bexley, Enfield, Greenwich, Havering, Newham, Redbridge and Waltham Forest. LEAN East works across these eight Local London boroughs and Bromley.
Representing around 2.5 million residents and nearly 100,000 businesses, Local London is a champion for this sub-region to ensure it responds to a set of mutual issues and challenges, and benefits from existing and emerging opportunities. Read more about us.