Employers plan for green jobs and skills needs
Employers from a range of sectors came together to discuss the skills needed for a future green economy at CEME Business Campus in Rainham on 26 April.
Thousands of new jobs will be created over the next few years, fuelled by major urban and industrial developments across our region, including the new Thames Freeport and development of a hydrogen ecosystem, as we move closer to London's target of reaching net zero by 2030.
Hosted at CEME, which has recently been chosen as the preferred site for a £29m Hydrogen Living Lab, discussions around the region's green skills needs were stimulated by the Local London Green Jobs and Skills Partnership. This partnership, led on behalf of Local London by London South East Colleges (LSEC), comprises colleges, local authorities and employers working together to develop and promote high-quality green skills training across London.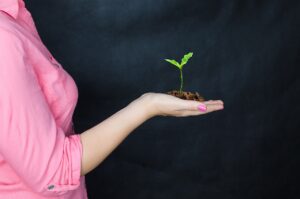 Sarah Murray, Director of Local London joined Mark Jenkinson of green consultancy Crystal Associates, and Louise Wolsey, Group Chief Strategy Officer of London South East Colleges, to address representatives from around 100 large and small businesses about the importance of collaboration and ways to support the next generation of employees, such as upskilling and improved training facilities.
The speakers were keen to impress the following key recommendations to provide equal opportunity and the necessary skills and tools for local people to access the green jobs of the future, namely:
Developing the Local London region as a centre of excellence for key areas in built environment/retrofit, digital green skills and/or EV charging.
Combining the installation of green labs and the greening of the curriculum with the wider decarbonisation of the college estates.
Coordinating green career pathway delivery aligned with local and learner needs, college facilities and staff expertise.
Developing a partnership-level industry engagement and communications strategy.
Breakout sessions were also held for delegates to discuss what colleges can do to help employers close skills gaps and also to explore the importance of building future skills. This included funding for green laboratories at further education colleges to develop career pathways in key technologies, with focus on low-carbon and renewables and design technologies, and the vital role of collaboration with businesses.
Sarah Murray, Director of Local London said "We have a huge opportunity ahead of us regarding green jobs. It is very fitting that we are holding this event at CEME business campus today, as some of these green jobs could well be here at a future Hydrogen Living Lab facility.
In our sub-region these green jobs are set to increase three-fold by 2050. It is vital that people living here have the skills to take on these roles as they become available now and in the long term. I am absolutely delighted that the Local London Green Jobs and Skills Partnership, led by LSEC, is bringing together education, employers and other stakeholders on this agenda."
Group Chief Strategy Officer at London South East Colleges, Louise Wolsey, said: 
"As an FE College, we are committed to supporting our students into fulfilling careers in exciting industries – and the green sector offers exceptional opportunities. But to maximise this, we need to continue enhancing our collaboration with both SMEs and large employers.
"Together we can close skills gaps, grow the economy and support our local communities with access to great green jobs – via reskilling, establishing industry standard qualifications and improved training facilities and flexibility in FE.
"The Strategic Development Fund has facilitated some really important work in this area and we are looking forward to building on this, together with our Mayoral Academy partners."
Mark Jenkinson, CEO at Crystal Associates, added:
"Without doubt there needs to be a much greater urgency with the implementation of climate change plans. Effective national policies are needed, but the future of Net Zero must focus at a local level
"To achieve this, we need to bring businesses, educators and communities together. With the ambition to double the size of London's Green Economy by 2030, there is much work to do – but the opportunities that exist are huge.
"Employers are being asked to make a pledge to support this drive. I'd urge them all to do this and for everyone to play their part in this important movement."
---
Find out more about green jobs that are set to boom in this part of London.
For more information about the partnership, the work being done and the opportunities available across the region, visit www.LSEC.ac.uk
Discover more about CEME business campus in Rainham –focused on business growth, innovation and development ceme.co.uk