Employment scheme helps more than 6000 people
Since launching in October 2020, Jobcentre Plus has referred thousands of people to JETS the Local London Work and Health Programme: Job Entry Targeted Support, a result of the damaging impact that Covid has had on East London.
The scheme, which is delivered on behalf of Local London by Maximus UK, provides up to 6 months of support from employment advisers to support people who have been out of work and claiming Universal Credit or New Style Jobseeker's Allowance for at least 13 weeks to return to work.
To date the JETS employment scheme has helped more than 6,000 people back into work, including Mario who was struggling to find employment, following the loss of his job during the pandemic. With JETS support he is now on his way to gain his HGV licence.
---
Mario is on the road to a new career 
Sometimes having a wealth of work experience can't always guarantee a new job. Mario from Walthamstow who has always worked, struggled to find another job following the loss of his account stock controller position at the beginning of the pandemic.
Having worked in various positions all over the world, when he became unemployed it was a new and daunting concept. However, he was open to new opportunities to work in any sector.
Mario said "I was willing to do anything so long as it means I'm working, so having any job to get things started would make me very grateful."
Referred to the Job Entry: Targeted Support (JETS) scheme last October, 54-year-old Mario was supported by Alina Harley, his Maximus Recruitment Advisor.
Mario accessed the 'Employment Support Hub' and received development and employability coaching from his advisor. He also attended Maximus' executive training and interview coaching sessions.
Drawing from previous work experience and having an interest in Heavy Goods Vehicle (HGV) driving, Mario commenced training whilst still applying for other vacancies. He is now at the final stage of exams and tests to gain his HGV Category C licence.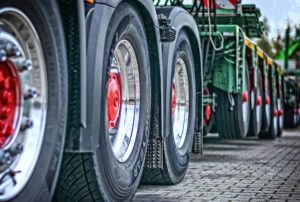 Mario said "Maximus is great and it has been a pleasure working with the team. Thank you for everything."
Recruitment Advisor, Alina said "Mario has been a great participant! He has always been open, pro-active and willing to give anything a go."
---
The JETS scheme also provides help with IT skills, job searching, CV writing, interview support and support to consider different employment sectors, routes and ways of working including home working. Clients can also access mental health support to develop self-belief and self-motivation and build confidence.
Watch this video from first Maximus Expo at Stratford Old Town Hall – the first of many to come – to find out more about Maximus' Local London teams and the support they can give to help people to improve their skills and return to the workplace.
For more information about JETS, visit the scheme website.
JETS is funded by the Department for Work and Pensions.