Addressing skills gaps in eastern London
Employers, training providers, third sector, and other stakeholders can still get involved and help shape a better future for our learners, workers and businesses.
Employers in our nine London Boroughs north and south of the river have been sharing their views on how to work with training providers and local stakeholders to safeguard against skills shortages in the future. This employer-led approach will identify real-life skills needs and key changes required to enable local training provision that is responsive to market needs.
You can still get involved.
Give your views on the first draft for our sub-region
Alongside the consultation above, we would welcome your views on the first draft of the Local London Annex to London's Local Skills Improvement Plan.
Share your views by midnight Thursday 4th May 2023 by emailing lsip.locallondon@redbridge.gov.uk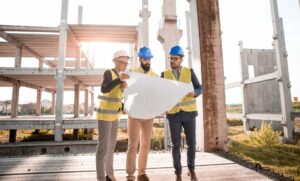 Ongoing Conversation
We are keen to work with employers, education providers and stakeholders to ensure that the plan develops and is implemented with evolving local needs.
If you would like to find out more about our LSIP work and how you can be involved in its development, please contact: lsip.locallondon@redbridge.gov.uk or visit local.london/lsip to find out more.
Skills Improvement Consultation
BusinessLDN sought feedback on its findings to ensure the final London Local Skills Improvement Plan (LSIP) report works for business, for skills providers and most importantly of all for Londoners. This will be submitted to the Secretary of State at the end of May.
The draft included separate annexes for research gathered from London's four sub-regional partnerships which highlights the shared and different needs across the capital.
Sarah Murray, Director of Local London, commented "Looking at skills from an individual borough or single-London perspective would not be the right scale, I am delighted that the London plan recognises that the priorities across the capital are different. Not only does it highlight contrasting priority sectors sub-regionally, but this suggests differences in shared areas, such as health and social care."
Findings from our engagement identifying priority skills needs in our boroughs were outlined in pages 49-56 in the main consultation document. The consultation closed on 27 April 2023.
(Edited 28.04.23)