Local London's strategy goes live
Published today, our exciting, new 3 year plan 'Towards 2026' sets out the direction and ambitions of Local London, one of the fastest growing parts of London and an engine of growth for the UK.
This is 'London's leading edge' and with a focus on People, Place and Sustainability, the plan emphasises the importance of working together on common issues; outlining how we will advocate, fundraise and manage programme delivery for the benefit of our nine member boroughs, and the 2.6 million people and 100,000 businesses here.
Councillor Baroness O'Neill of Bexley OBE, Chairman of Local London, said "I am pleased to present to you the Local London plan 'Towards 2026'. This sets out our Leaders' and Mayor's renewed commitment to this sub-regional partnership. This is an ambitious vision for the future of our sub-region, which we can achieve through strong collaboration, partnership, and a with a focus on people, place, and sustainability.
By working together, we can be a stronger voice and find solutions to common problems that affect our communities and residents across our nine boroughs. Working closely with stakeholders in London, the UK Innovation Corridor and Thames Estuary, we will continue to build strong links with our neighbouring councils and regions to help us to unlock new opportunities and drive inclusive growth.
Partnership is what will make the difference for our communities and residents. Our plan places a strong emphasis on collaboration and agility to help us to build stronger relationships and respond to the needs of our members, stakeholders, and communities.
Very consciously we have identified people, place, and sustainability as the central pillars of our strategy. These three elements are interconnected and essential for delivering a sustainable and thriving future for our sub-region. We will work to promote inclusive growth, foster vibrant communities, and ensure the needs of our sub-region are not lost in assumptions about being part of the capital.
Addressing the cost of living is also a critical issue that runs through everything we do with our programs in Local London. We recognise that many residents are struggling with the high cost of living, and we are committed to delivering solutions that can help to ease this burden.
We will build on our successful track record of managing devolved funding and implementing programmes to benefit people and businesses in our Boroughs.
We are ambitious for our sub-region, and the people living, working and learning here."
=>Read our 3 year strategy 'Towards 2026'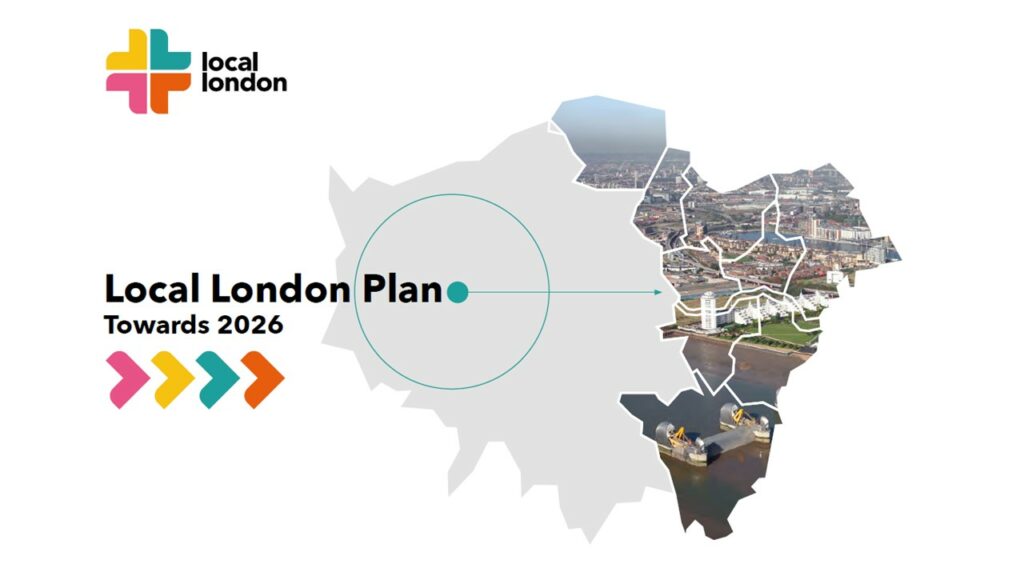 Local London is one of the four sub-regional partnerships in London. Local London is a Leader / Mayor-led partnership of nine London boroughs: Barking and Dagenham, Bexley, Bromley, Enfield, Greenwich, Havering, Newham, Redbridge and Waltham Forest. Our strength lies in our members' engagement on priority issues of sub-regional significance.